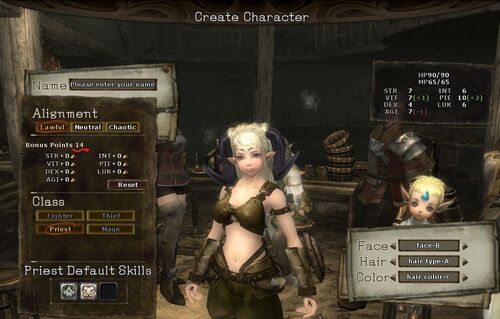 Hail and well met travelers,
Today is an exciting day today!
It's taken us a bit of time to get to but today we re-released Spheres that were previously no longer available, we made everything in the Marketplace 50% off, we actived some of the past in-game events, and we added in the bonus experience NPC. 
Now I want to offer you a unique glimpse into the video game publishing world. Some of you had some questions as to why it took so long to get that update up and running. Just in case you are not aware, Sony Online Entertainment is not the creator or developer of Wizardry Online. Instead, we're the North American publisher. A publisher basically handles the legal, marketing, and implementation of a game, sometimes in a new market. In this case it's to host the game on another continent. Because we're not the developer, we must wait for the developer to create builds that are unique to our region, which takes time to create, add in localization, and test. Hopefully that gives you a better idea of how these things work and answers the question of why it takes us so long to "turn something on or off."
Also, it's probably pretty obvious at this point but I'm your new Community Manager. I'm also the Community Manager for Vanguard: Saga of Heroes. Although I've come to you under sad circumstances, this game really means a lot to me personally and it's an honor to be here. Back in late 2012 I began working for SOE as a technical writer to build up the first phase of this very wikia. As a super huge fan of JRPGs, anime, manga, etc. I was enamored with the prospect of this game. Eventually I moved up to take over the whole wikia project management stuff at SOE and as they've needed help, I've also lent my skills to manage some of the games in the role of community manager. 
Since we started the wikia in late 2012, together we've added over 1,500 pages, over 500 registered wikia editors, over 2,000 images added, and over 25,000 edits. That is no light accomplishment! Something I'd like you all to keep in mind is that although the North American version of Wizardry Online may be permadeathed closing, this wikia and your memories will live on. Take a moment to fill in a page about your character. I've done mine here: Yaviey. You can use that as a template, but make sure you add the "Characters" category to the page.
Warmest wishes,
-Yaviey, Wiki Project Manager @ SOE (talk) 02:39, March 6, 2014 (UTC)
Community content is available under
CC-BY-SA
unless otherwise noted.