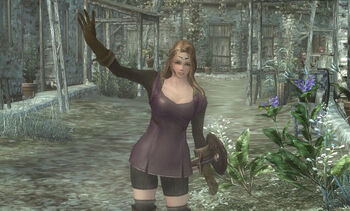 Interested in becoming an administrator on the official Wizardry Online wiki? Excellent! It's a good day to die...I mean help out. Below is some information to get you started:
What We're Looking For
Edit
We're looking for admins who are in it for the long haul. We don't expect that you'll be able to contribute to the wiki like a full time job, but we'd like steady updates at least once a week if possible. Of course real-life comes first, just let us know what's going on so we can make arrangements for you.
In order to qualify, you must have at least 25 full edits already under your belt to show your dedication to this wiki.
We're currently looking for at least four additional administrators for a total of five.
How to Start the Process
Edit
Please write a 50-250 word essay on why you would like to be an admin on this wiki and what you would like to help with. Please send that e-mail to the current administrator via e-mail: jbridges@soe.sony.com. If you have any questions regarding this, please send those, too!
Community content is available under
CC-BY-SA
unless otherwise noted.